Event box
Creative HeARTs
In-Person / Online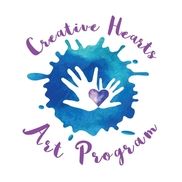 Enjoy an art opportunity of sharing your drawing and painting talent with other older adults. Enjoy exchanging ideas, swapping tips and sharing art happenings. Participants bring their own supplies. Registration required. Choose online or in-person. Pick your favorite way to be part of our group!
May Themes:
5/17: Finish it!
5/24: Workshop: The Joy of Zentangle
5/31: Square
June Themes:
6/7: Beach Blanket
6/14: Discover Pen and Ink with Judika Lieberman
6/21: Hands
6/28: Vacation!
Date:

Tuesday, May 17, 2022 Show more dates

Time:

2:00pm - 4:00pm

Time Zone:

Eastern Time - US & Canada (change)

Location:

Multipurpose Room

Categories: