Event box
Creative HeARTs
Online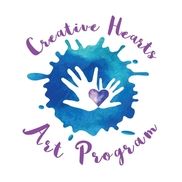 Be Creative with an open HeArt! Enjoy an art opportunity of sharing your drawing and painting talent with other older adults virtually. Enjoy exchanging ideas, swapping tips and sharing art happenings. There will be a theme each week to inspire you, or share your current art project. Registration required.
This week's theme is Scarves
Date:

Tuesday, November 10, 2020 Show more dates

Time:

2:00pm - 4:00pm

Time Zone:

Eastern Time - US & Canada (change)

Categories:

Online:

This is an online event. Event URL will be sent via registration email.